Finmatics for large enterprises
Automate accounts payable with artificial intelligence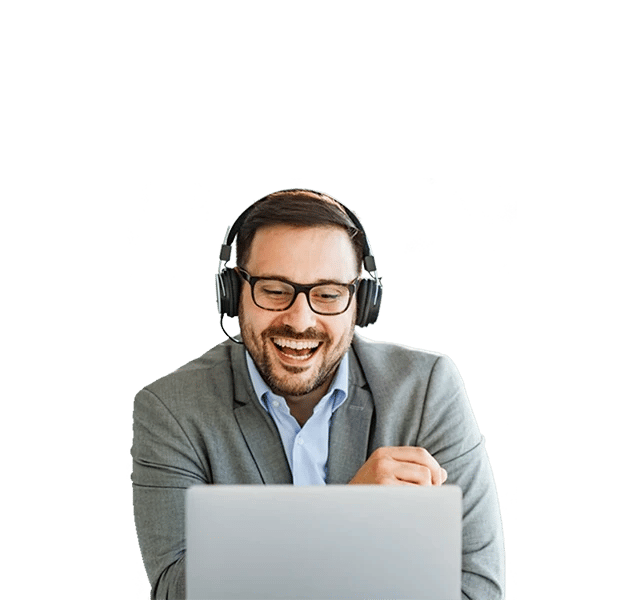 Automate your accounts payable with our digital assistants
Up to 40% of the workload in accounting departments goes to manual processing of paper documents or PDF invoices. Through the manual processing errors can occur and the accounting quality decreases.
With the smart AI based assistants from Finmatics you can digitalize your accounts payable workflows and make them more efficient. You can set up well defined workflows and reduce the manual workload for your employees.
Smart control mechanisms reduce errors and lower the liability risk. Therefore, the quality of your accounting improves significantly.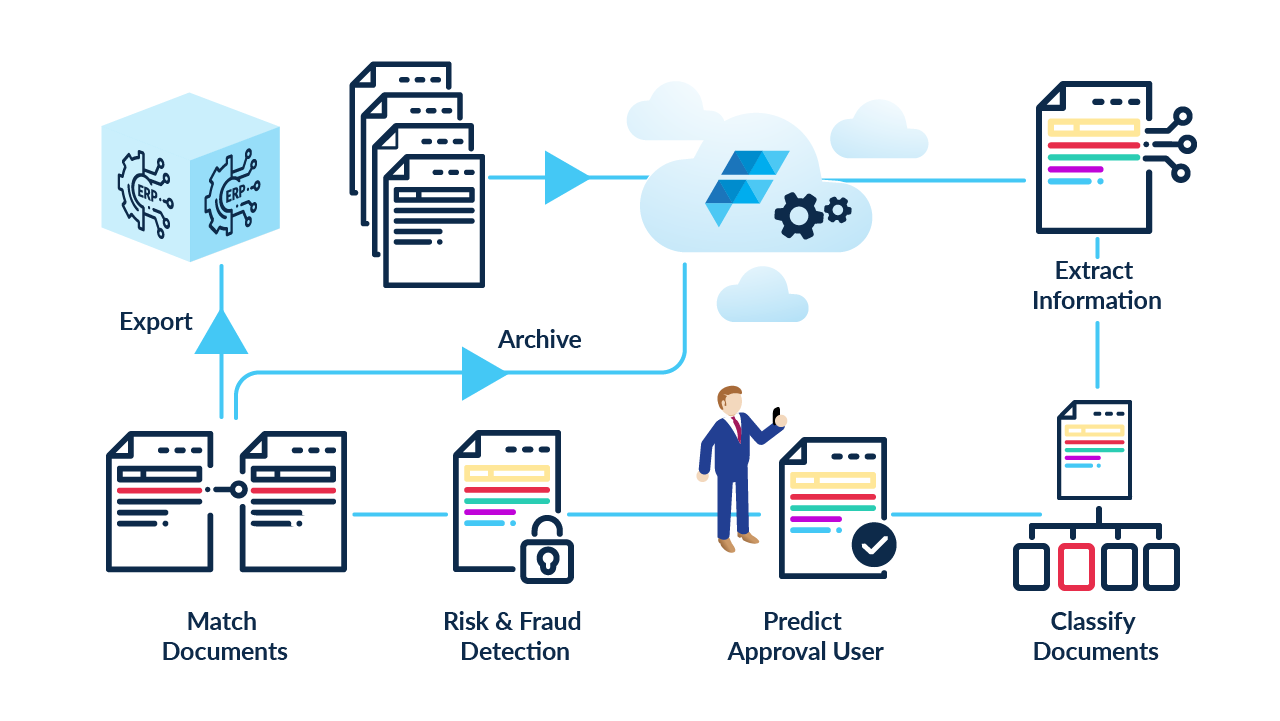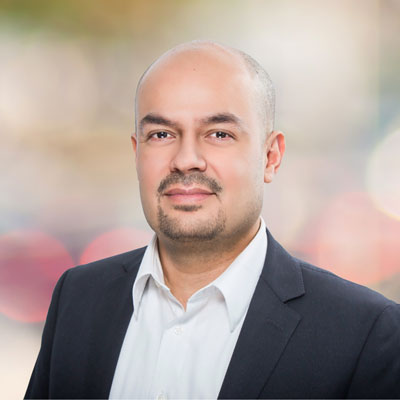 We integrated Finmatics within a few months and significantly optimized our document handling as a result."
Edoardo Peniche
Former Vice President | Avis Budget Group Europe, Budapest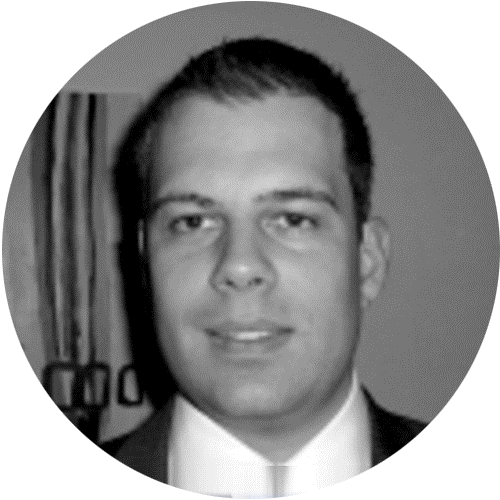 "Gas Connect Austria has integrated Finmatics into the SAP landscape and optimized invoice processing. User acceptance is enormous, as almost no end users need to be trained and everybody was up and running within 2 months after project start."
Stefan Reiter
Enterprise Risk Management | Gas Connect Austria GmbH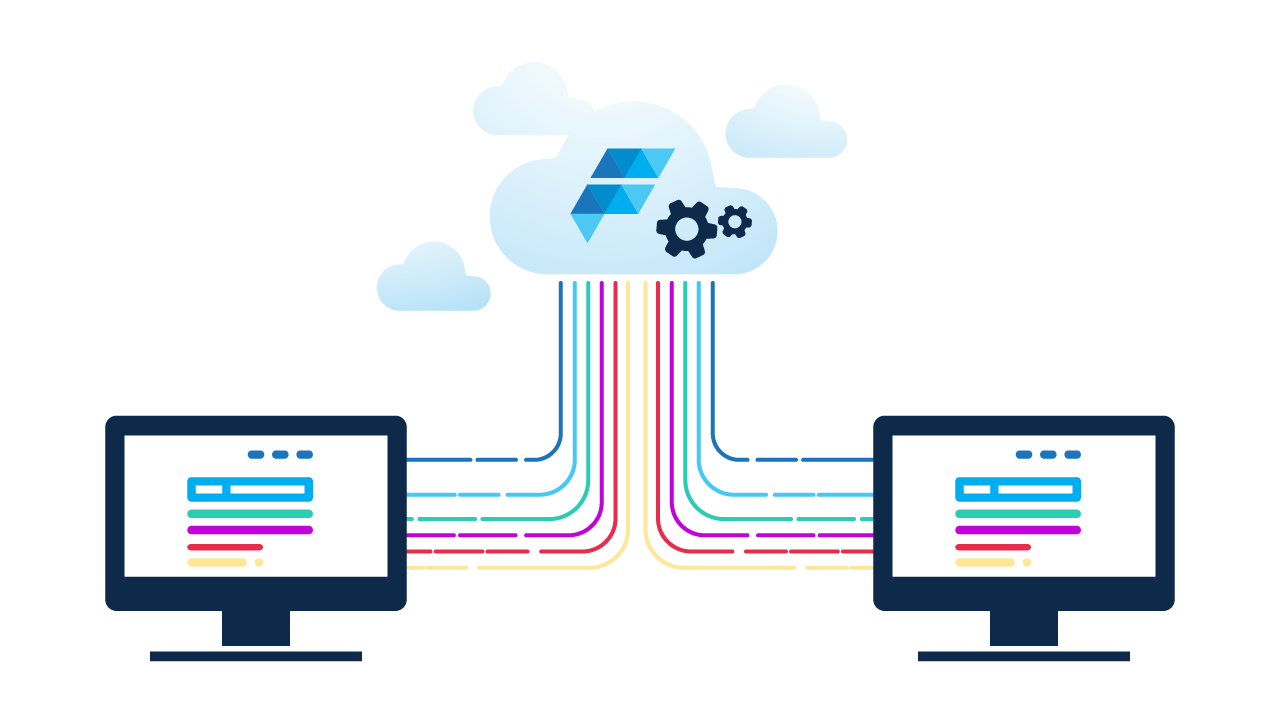 Digital exchange with suppliers through iPaas-Interface
With Finmatics iPaaS interfaces, you can digitalize invoice processes between your company and your suppliers. A clear and automated structure will save up to 70% of the costs incurred by non-digital document exchange. Through modern iPaaS technologies, interfaces between companies can be realized cost-effectively in your company. No more paper documents that need to be exchanged.
Transparent and secure invoice approval with Finmatics AI
Transform your manual processes into clearly structured and transparent digital processes with the digital assistants from Finmatics. Get an optimal organized digital invoice verification and also benefit from automated invoice processing. The processes for verification and approval of invoices differ from company to company. These processes are not always structured clearly. Missing documentation, unclear responsibilities or irritations about the next steps lead to unwanted delays and a considerable liability risk. With our transparent processes you can reduce the risk and save time.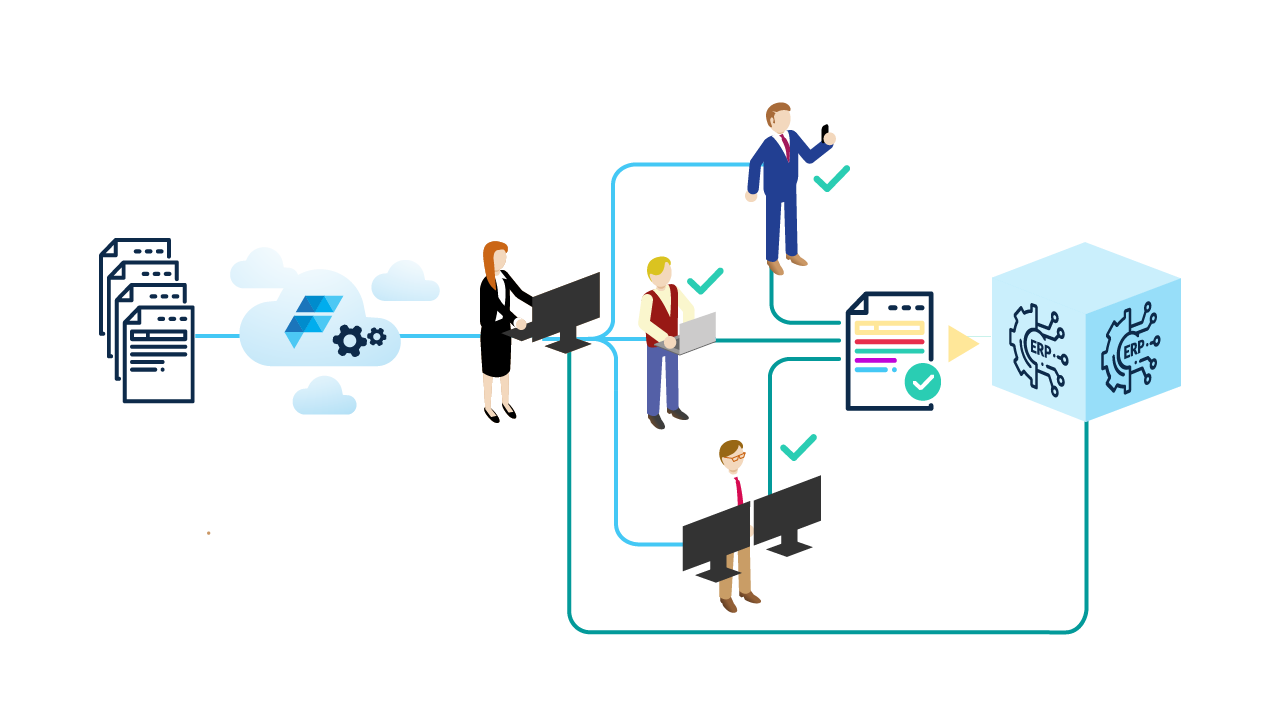 The Finmatics mobile app for Android and iOS gives you the opportunity toconduct the essential steps in the approval process from your smartphone. Viewing invoices, approving them, and forwarding them to the accounting department, all this can be done remotely with just a few clicks. Expense receipts can be captured right away with a simple picture and can then be transmitted to the processing process. Establish clear approval processes, that can be completed quick and easy "on the go" on any device by the responsible employees..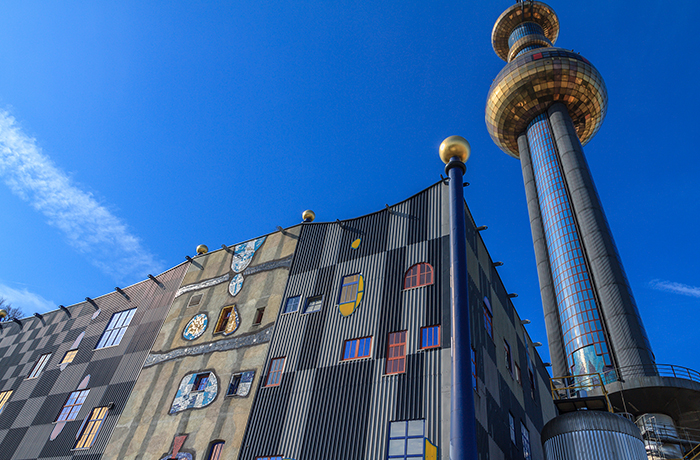 Field report: AI-supported group accounting at Wiener Stadtwerke with SAP and Finmatics
Wiener Stadtwerke
Together with Finmatics, Vienna's number 1 public utility service, automated invoice processing in group accounting at the beginning of 2020 by using Finmatics AI.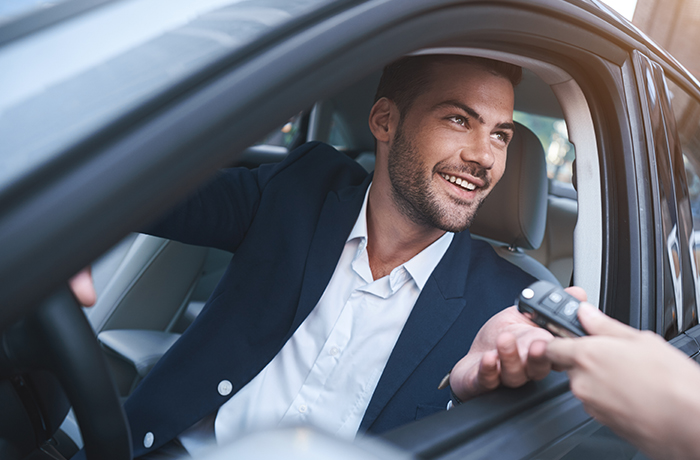 Avis Budget Group: Artificial Intelligence in the Shared Service Center
Avis Budget Group, Inc.
With Finmatics, Avis Budget Group continuously increases productivity and the quality of its services. By using artificial intelligence, the SSC Financial Services department has been able to reduce its document processing workload while improving the quality of its data.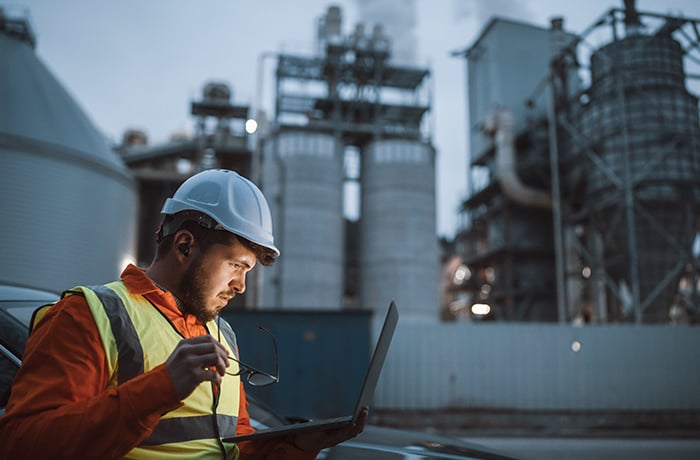 Gas Connect Austria launches modern document management
Gas Connect Austria
When selecting the right solution, Gas Connect Austria focused in particular on the reduction of the workload of accounts payable employees and the added value of new, digital tools. They found what they were looking for in Finmatics for modern document management.
Easy integration of Finmatics
Our ready-to-use interfaces enable an easy and cost-effective implementation of the Finmatics software. This way, you benefit from the automation potential immediately and right from the start!
Get in touch and talk to our experts
By clicking on "Submit", you agree that Finmatics GmbH may store and process the personal data provided above in order to provide you with the requested content.
**Finmatics GmbH is committed to protecting and respecting your privacy. We will only use your personal data to administer the account and to provide you with the products and services you have requested. From time to time, we may wish to contact you about our products and services and content that may be of interest to you. If you agree to this, please tick the "Subscribe to newsletter" box. If you agree to be informed about new blog articles from time to time, please tick the box "Subscribe to blog". You can withdraw your consent at any time by clicking here, by clicking on "Unsubscribe" at the end of one of our emails or by sending us an email to legal@finmatics.com.